Anthony J. Berni, MD
Board - Certified Orthopedic Surgeon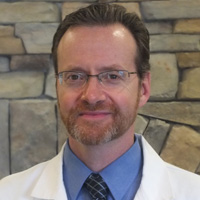 Dr. Anthony J. Berni joined St. Charles Orthopedic Surgery Associates in July of 1998. Having been raised in the St. Louis area, he now resides in St. Charles County where he has delivered orthopedic care for more than 20 years. He is board-certified by the American Board of Orthopedic Surgeons and a member of the American Academy of Orthopedic Surgeons. He is also a member of the American Association of Hip and Knee Surgeons.
Dr. Berni has a particular interest in minimally invasive and outpatient joint replacement surgery including partial knee replacements and in particular the technique of SuperPATH Hip Replacement Surgery. He has utilized this technique since 2014 in order to improve his patients' post-operative experience, speed of rehab, and ultimately quality of life. Patients are frequently able to undergo this procedure as an outpatient, requiring no hospitalization whatsoever. He feels this less invasive, muscle and tendon sparing technique to be superior in every way to any other, such as the Anterior or the Mini-Posterior approaches.
After high school in the St Louis area, Dr. Berni received his undergraduate degree in Mechanical Engineering at the University of Michigan where he did research at that university's Orthopedics, Biomechanics, Sports & Trauma Lab. He returned to his home state to attend the University of Missouri School of Medicine in Columbia, graduating cum laude in 1993. He completed his orthopedic surgery residency at St. Louis University Hospital in 1998 where he served as the Administrative Chief Resident in his final year.
Other Experience
Chief of Surgery, St Joseph's Health Center Hospital 2008-2009
Team Physician for the Missouri River Otters professional Hockey team. 1999 to 2002
Team Physician for St. Louis University, NCAA Division 1, Men's Soccer Team. 1994-1998.
Hospital & Surgery Center Affiliations:
St Luke's Hospital
Progress West Hospital
St Peters Ambulatory Surgery Center
Please visit www.stlortho.com to know more about Dr Berni.